Here are just a few of our local community partnerships that we are proud to support.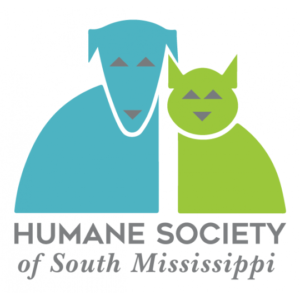 The Humane Society of South Mississippi (HSSM) is the largest animal welfare organization in the state of Mississippi. In 2017, HSSM cared for nearly 8,000 homeless pets.
Since their incorporation in 1952, HSSM has been committed to ending pet overpopulation on the Mississippi Gulf Coast. HSSM is an open-admissions shelter and turns no pet away based on health, age, or behavioral status. Oftentimes their open-admissions status in a community with a disproportionately high number of homeless pets leads to needless euthanasia of adoptable pets in their shelter HSSM has now vowed to change this.
Here are things Humane Societies always need:
Volunteers
Dog walkers
Kitty litter
Pet food (wet/dry – any brand)
Toys/treats
Old blankets
Old towels
Cleaning supplies
Newspapers
Shredded paper
Cardboard boxes
Information on volunteering can be found here: